Account Engagement, your marketing
automation engine.
With Account Engagement we help you Create Content

Engage & Nurture Leads 

Use SMS/Voicemail Marketing Manage Campaigns

Guided Implementations
The goal of our guided packages is to empower you to take ownership of Account Engagement while building and enabling you with best practice.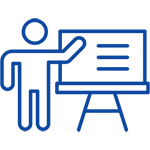 Account Engagement Enablement and Training
Our Account Engagement Specialists work with you to guide, train, and enable your team to maximise the power of Salesforce Marketing Cloud Account Engagement.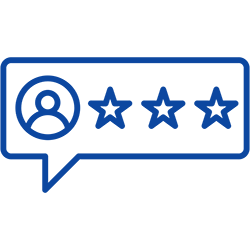 Customer Journey Mapping
We craft customer journeys with Account Engagement's Engagement Studio that drive acquisition, engagement and customer retention.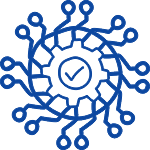 Migrating Automation Platforms
Switching from Marketo or Eloqua? Our methodology allows you to migrate everything you need while forging new frontiers.
Digital Marketing Process
The goal of Resonant Digital Solutions is to ensure our clients leverage their investment in the Salesforce suite of products to intelligently increase their marketing effectiveness and profitability.
We address all areas of the digital marketing process that can be summarized into 4 stages – Strategy, Creativity, Implementation & Review.
Note that we can start working with clients at any of these stages to improve their digital marketing. Start your
Account Engagement journey
We'd love to hear from you,
whether it's about discussing
your automation strategy, your goals
for 2023 or you want to learn
more about Account Engagement.

Michael, Business Improvement Executive
Resonant was engaged by Canon Australia to assist the implementation of Salesforce Pardot as part of our Marketing Automation Transformation project. Natalie and the Resonant team were able to bring a unique blend of skills as a Marketer | User of Pardot | Implementer of Pardot | Business Consultant.

Sigrid, Head of Operations
The project we took on with implementing Salesforce and Pardot was a huge feat with such a small team. Natalie at Resonant stepped in to manage the process smoothly and keep us on track. We could not have implemented salesforce without the expertise from Resonant and the hands on approach they took in the launching stages.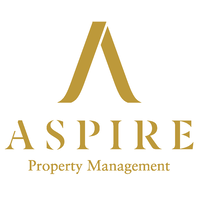 Jill, Digital Marketing Coordinator
Excellent communication, project management and adherence to established timelines. Training support and knowledge of Pardot and Sales Cloud also excellent and delivered in a collaborative manner that allows the client to move at their own pace while feeling empowered to learn and move forward independently.
Jody, Marketing Manager
Resonant Cloud was proactive and well experienced to manage the project at hand. Our experience was seamless, the feedback has been great and it's made us feel secure in our decision to migrate over to Pardot. Natalie from RSC is incredibly talented, professional, and well educated in the world of CRMs.