Take your customer experience
to the next level. Allow customers to login and interact with information stored in your CRM. These are suitable for customer support, loyalty, and partner sales engagement. Expose data from within Salesforce to external customers. These are suitable for ticket sales, course management, and event management.

The world's #1 CMS platform, WordPress allows you to easily design, build and manage simple and interactive websites.

Design & UX
Our Design specialists collaborate with you to bring your brand to life to create experiences that delight and surprise your customers. 

New Development
We build your web experiences from the ground up ensuring you have an easy to managable platform.

Upgrades and Changes
Our Web Developers can power up your website with integrations to third-party apps like Xero while refreshing your brand and UX.

Back-end Integrations
Our team can build easy to manage back-end integrations that give you a seamless single view of your customer.
The goal of Resonant Digital Solutions is to ensure our clients leverage their platforms to enhance their customer experience and generate revenue.
We address all areas of the website project process which can be summarised into 4 stages – Discovery, Scope and Review, Design and Build and Go Live.
At Resonant we love digital experiences and are ready to work with you to improve the face of your brand. We'd love to hear from you,
whether it's about discussing
your digital strategy, your goals
for 2020 or if you want to learn
more about Resonant.

Michael, Business Improvement Executive
Resonant was engaged by Canon Australia to assist the implementation of Salesforce Pardot as part of our Marketing Automation Transformation project. Natalie and the Resonant team were able to bring a unique blend of skills as a Marketer | User of Pardot | Implementer of Pardot | Business Consultant.

Sigrid, Head of Operations
The project we took on with implementing Salesforce and Pardot was a huge feat with such a small team. Natalie at Resonant stepped in to manage the process smoothly and keep us on track. We could not have implemented salesforce without the expertise from Resonant and the hands on approach they took in the launching stages.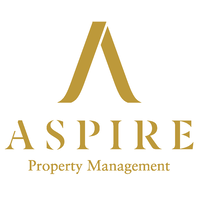 Jill, Digital Marketing Coordinator
Excellent communication, project management and adherence to established timelines. Training support and knowledge of Pardot and Sales Cloud also excellent and delivered in a collaborative manner that allows the client to move at their own pace while feeling empowered to learn and move forward independently.