Salesforce Communities
is a powerful way to share information and collaborate with people who are key to your business processes, such as customers, partners, or employees. Salesforce Communities allows you to use easy point-and-click branding tools with ever-evolving Lightning templates or go with Visualforce to create branded collaboration spaces.
To take your engagement further you can also use both Pardot Tracking and Pardot Forms to engage with your partners or customers on Community Cloud. Perhaps you want to target customers who haven't viewed their profile page and drop them in an Engagement Program to update their profile or you want to drive your community users to download your latest guide.
Here are the steps to add the Pardot tracking code to your community:
1. In Salesforce, create a new Salesforce Campaign for your Community and get the Tracking Code from the Connected Campaign.
2. In Community Cloud Experience Builder, go to Settings | Security.
Under Content Security Policy, choose Allow Inline Scripts and Script Access to Whitelisted Third-party Hosts.

3. Then go to Settings | Advanced.
Under Head Markup, click "Edit Head Markup" and paste the Community Campaign Tracking Code.


4. Finally, go back to Settings | Security and under CSP Errors click on "Whitelist URL" for any Pardot blocked resource.

5. Any activity data will then show within the Campaign as well as particular Prospects.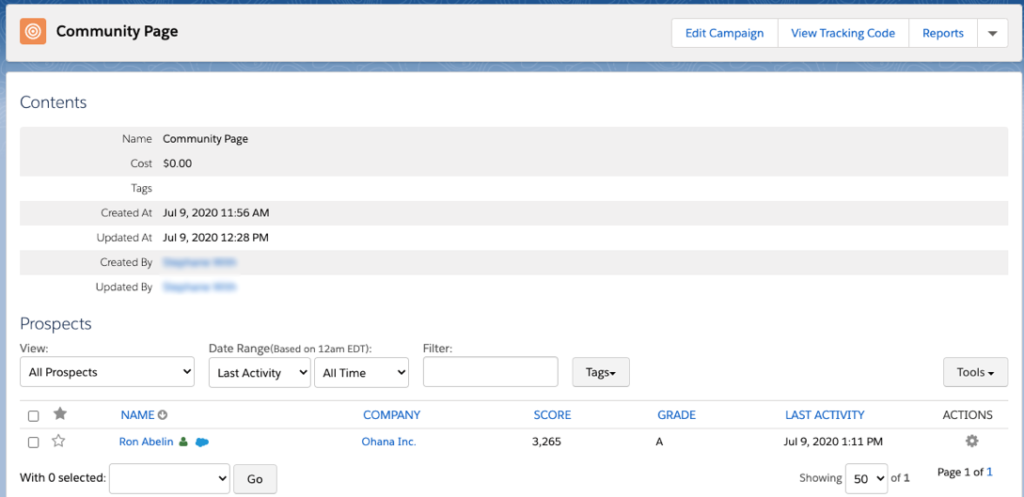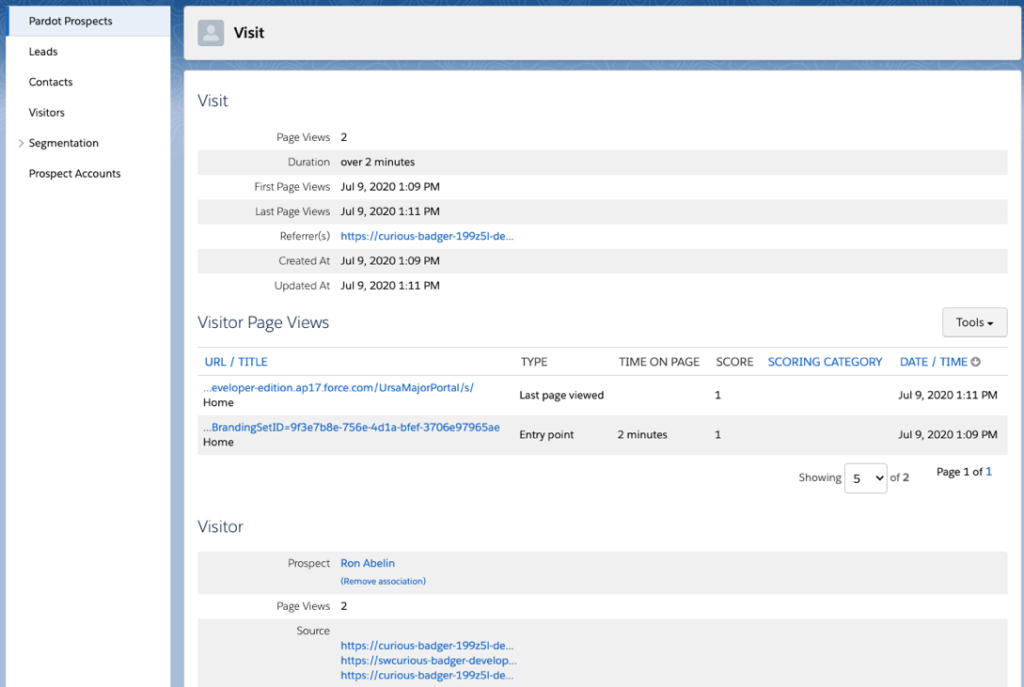 And follow these three simple steps to embed a Pardot Form on a Community page:
In order to do this, the first action is to add your tracker domain used in Pardot as a CSP trusted site. See screenshot below.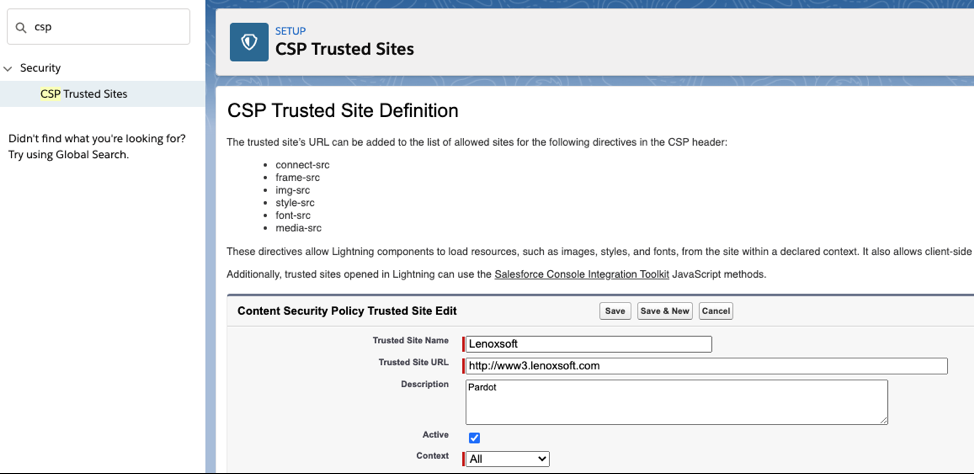 2. Then add the "HTML Editor" component into your Community page builder and copy/paste the iFrame HTML code available within Pardot.
3. You will need to delete " allowTransparency="true" " from that iFrame code.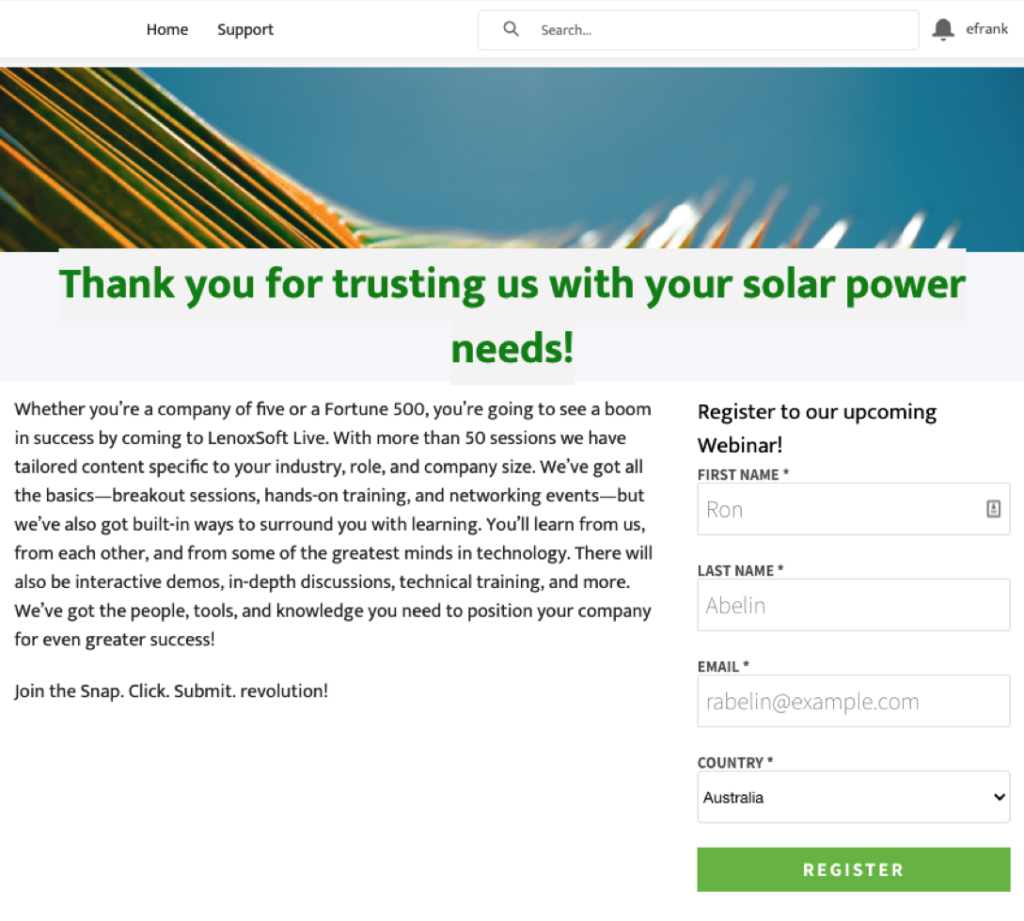 Thinking about how to do this for your business?
Please remember, all Salesforce implementations are unique and this represents general advice. Should you have any problems with this please reach out to Resonant Cloud.
Contributor: Stephane With, Senior Marketing Specialist, Salesforce
Stephane joined Salesforce in January 2019 as a Solution Engineer after 8 years as a client and then as a Salesforce Consulting Partner.
He is on the forefront of Salesforce's digital engagement solutions encompassing the entire Marketing Cloud suite (including Pardot, Datorama, Social, Advertising, Interaction and Audience Studios) and working with non-profit and education customers.
Connect with Stephane on LinkedIn.